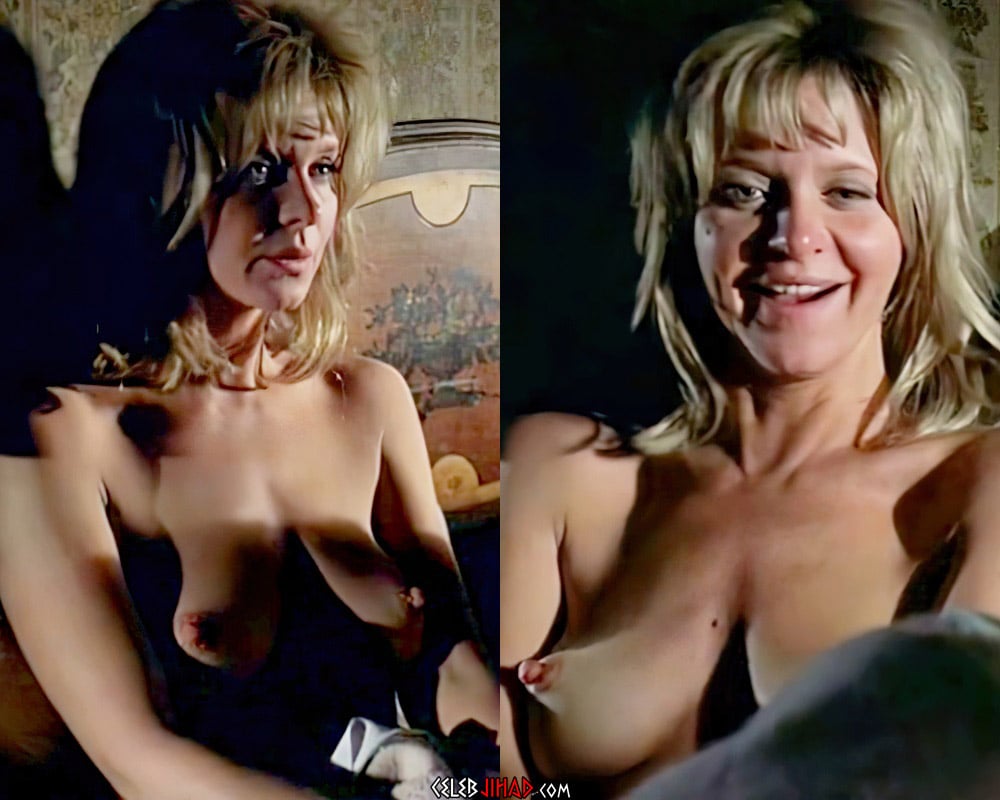 ---

The video below features actress Melinda Dillon's (who is best known for playing the Mom in the heathen holiday classic "A Christmas Story") nude scenes from the 1977 film "Slap Shot" remastered and enhanced in high definition.


The hypocrisy of Melinda worrying about her son "putting his eye" out with an innocent BB gun, while she walks around with these extremely erect tit toppers did not go unnoticed by us pious Muslim men.


Yes, Melinda Dillon's overactive nipple pokies should be classified as a deadly weapon… For not only could they easily blind a man who is motorboating her boob bags, but they are almost certainly infested with dangerous lecherous djinns.

Melinda Dillon Nude Scene From "Slap Shot" Remastered In HD was last modified: December 14th, 2022 by Durka Durka Mohammed